Welcome to
Gold Medal Physical Therapy
Are you looking for someone who specializes in the rehabilitation of movement disorders like back, neck, knee, shoulder or arthritis pain? Choosing the right physical therapist is an important and sometimes challenging decision.
Call for your
free no risk consultation
(410) 638-5525 or (410) 529-0989
---
Pay Your
Bill Online
PATIENT OF THE MONTH - PERRY HALL
June 2017
Alex Rossi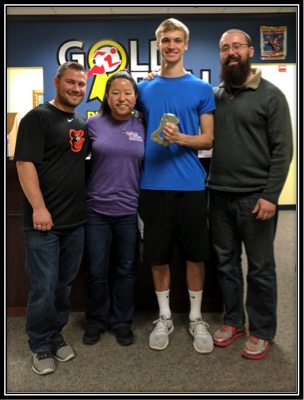 After dislocating his shoulder playing lacrosse, Alex was diagnosed with a torn labrum. His doctor prescribed PT for should stabilization instead of labral repair surgery. Alex has been with us for about a month and is progressing nicely. He loves the soft tissue work with the rock blade and finds his workouts here challenging. Alex is just now returning to the practice field and is hoping to resume full contact competition in a few weeks.
CONGRATULATIONS!!!!
From your friends at Gold Medal Physical Therapy.
PATIENT OF THE MONTH - BEL AIR
June 2017
Keith Tester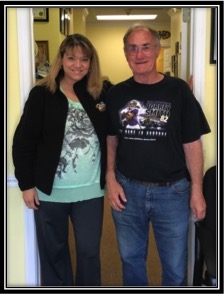 Over the past three months, Keith has really taken on the challenge with full force after a complicated shoulder surgery! He is very dedicated to Physical Therapy and has been able to recover range of motion ahead of schedule. His follow through with his home exercises and commitment to weekly therapy has enabled him to progress quicker than usual.
Perseverance is a great word to describe Mr. Keith! We at GMPT thoroughly enjoy working with you.
CONGRATULATIONS!!!!
From your friends at Gold Medal Physical Therapy.
The Gold Medal Exceptional Care Experience
Clinical excellence

- all of our therapists have advanced specialty training.

Exceptional customer service

- click here to see our satisfaction survey results.

Dedication to helping you achieve

a rapid recovery so you can return to doing the things you love.